Welcome to MPN Inc.
The premier business transition and exit planning resource for business owners and advisors in South Texas.
We Understand Business Owners
Regardless of whether you founded, acquired or inherited your company, you bear the responsibility of an owner.

You accept a customer's criticism for a poor experience, even when something happens despite your tireless work to prevent it. You feel personally responsible for the promises your business makes to employees, vendors and clients.

You have justifiable pride in what you've accomplished. You create the opportunity for people to grow, learn, and support their families. You teach, create, define, and solve problems that other people find overwhelming.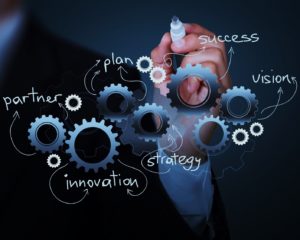 The owners of privately held companies create almost two-thirds of the new jobs in the United States. They employ half the workforce, yet they comprise only about 3% of the population. We know that they are each unique, but the challenges of running a business are common to all of us.
Our Focus
For over 20 years MPN has served a very specific and well-defined clientele; men and women who own and operate businesses. Our consulting and coaching is completely biased to the owner's point of view.

We understand business owners like few others. Please take a moment to look over our publications, media appearances and presentations about business ownership and read our Mission Statement. We encourage you to also subscribe to our column (published weekly since 2008) on the practical issues of owning and running a business every day at Awake at 2 o'clock?

We make no attempt to be one-size-fits-all business consultants. Our practice is limited to the largest transfer of business ownership in history – the retirement of the Baby Boomer entrepreneurs.

Whether you are a business owner, or an advisor to owners, we invite you to review our business transition and exit planning qualifications and then contact us.
Testimonials
"At a time when our company needed to change course, John Dini helped us analyze the issues and vet the new opportunities. The river to the "other side" was pretty wide and quite deep. He was instrumental in helping us get to the more profitable side of that river. Getting to the "other side" of profitability has been very gratifying, and couldn't have been done without John's sage advice."
– Dennis Stahl, CEO

"When I need advice on my business, John is one of the first people I seek out – and have for years. His years of experience in his own businesses and advising hundreds of others is invaluable."
– Dan Eason, President

"I found John's advice to be thoughtful, timely, and correct. He has the ability to analyze problems and discuss a wide range of alternatives to business owners. He understands the problems associated with owning and operating a business, as he has owned and operated several successful businesses."
-Steve Bankler, CPA, Managing Partner
Recent articles from John F. Dini's blog on Business Ownership:
Awake at 2 o'clock?

What the heck is Exit Planning?

Exit Planning is a new discipline, developed to meet a massive market need. Unfortunately, like any new service offering, there are a lot of people who use the term without fully understanding it, or in hopes that it will associate them with a growing field of professional practice. Accountants, Estate Attorneys, Wealth Managers, Consultants, Business Brokers and Insurance Brokers all say they do Exit Planning but which of these professionals really do it? READ MORE